Environmental Film & Speaker Series presents Coloring the Conservation Conversation
Hosted by the Wenatchee Valley Museum and Cultural Center
Join us in viewing the presentation Coloring the Conservation Conversation by Dr. J. Drew Lanham and participate in a follow-up Zoom Q&A Sessions with a local panel on Tuesday, March 16 at 7 PM.
In his presentation "Coloring the Conservation Conversation" Dr. Lanham will discuss what it means to embrace the full breadth of his African-American heritage and his deep kinship to nature and adoration of birds. The convergence of ornithologist, college professor, poet, author and conservation activist blend to bring our awareness of the natural world and our moral responsibility for it forward in new ways. Candid by nature — and because of it — Dr. Lanham will examine how conservation must be a rigorous science and evocative art, inviting diversity and race to play active roles in celebrating our natural world.
A native of Edgefield, South Carolina, Dr. J. Drew Lanham is the author of The Home Place: Memoirs of a Colored Man's Love Affair with Nature, which received the Reed Award from the Southern Environmental Law Center and the Southern Book Prize, and was a finalist for the John Burroughs Medal. He is a birder, naturalist, and hunter-conservationist who has published essays and poetry in publications including Orion, Audubon, Flycatcher, and Wilderness, and in several anthologies, including The Colors of Nature, State of the Heart, Bartram's Living Legacy, and Carolina Writers at Home. An Alumni Distinguished Professor of Wildlife Ecology and Master Teacher at Clemson University, he and his family live in the Upstate of South Carolina, a soaring hawk's downhill glide from the southern Appalachian escarpment that the Cherokee once called the Blue Wall.
Preview the presentation at your leisure and join us virtually for a Q&A Session with a local panel on Tuesday, March 16 from 7 – 8 PM.
Special thanks to our sponsor: North Central Washington Audubon Society, a 501(c)3 non-profit that works to enhance, protect, and restore healthy natural ecosystems and native biodiversity using science, advocacy, education, and on-the-ground conservation to promote the welfare of birds in North Central Washington.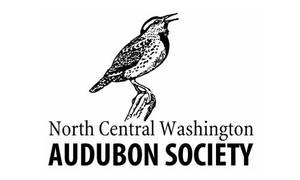 This film is a part of the Wenatchee Valley Museum's Environmental Film & Speaker Series. Sponsorship support from foundations, community sponsorships, and individual giving allows us to offer these programs free to the community. This series helps connect our community to the world around us, raise awareness of issues impacting the environment upon which we all depend, and identify actions our community can take to improve and sustain our world and our Valley.
Please consider supporting the Wenatchee Valley Museum by joining us as a member and donor. Your support makes possible the programs, exhibits, and preservation of our local history that is an essential part of our community. Learn more at: https://www.wenatcheevalleymuseum.org/donate/